Melt Calories And Build Muscle With Fitness Kickboxing At MARS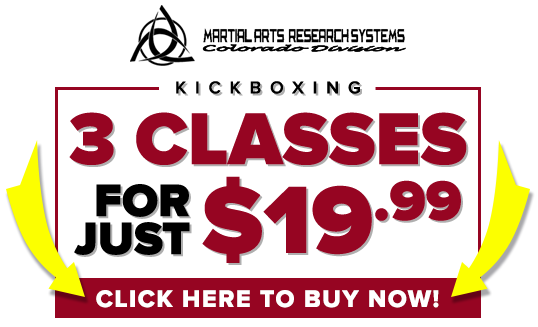 Let our Fitness Kickboxing Classes in Grand Junction help you get in the best shape of your life. Designed for men and women of all ages and ability levels, these high-energy classes will help you melt away calories and build lean muscle while having FUN.
At MARS, our kickboxing students take advantage of a 3-part fat loss formula. We combine cardio, resistance, and interval training to give you the most fat-melting workout possible. Individually, each of these forms of exercise is powerful. Combine all three... and you've got one heck of an awesome, fat-burning workout.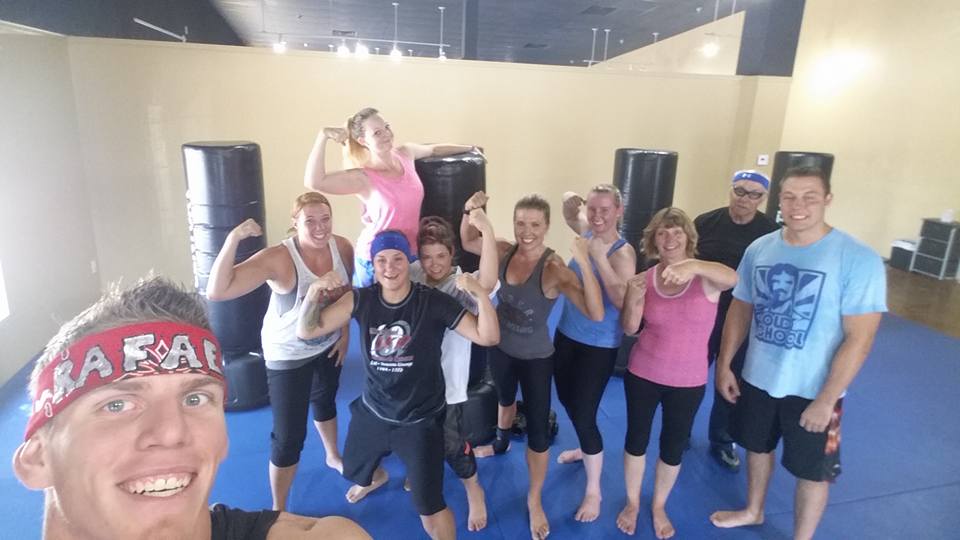 Plus Fitness Kickboxing Classes Teach Powerful Self Defense Skills
It feels comforting to know you can handle yourself, especially if you ever find yourself walking around or being out at night. Our Fitness Kickboxing Classes in Grand Junction will help you do just that.
After just a few classes, your confidence in your ability to defend yourself will skyrocket. And that confidence will be backed by skill and technique. You'll quickly master how to kick and punch in the most effective way.
Techniques we teach include:
Relieve The Stresses Of Your Everday Life
There is nothing... NOTHING... more stress-relieving than hitting a punching bag. Whether you're coming to our Fitness Kickboxing Classes after a long day of work or you've been dealing with the kids and the spouse all day and need a break, as soon as you get started, the stress will ooze away.
Plus, it's a well-known scientific fact that intense exercise relieves stress in every area of your life. Feel calm and peaceful as you go about your day. And watch as situations and people that used to stress you out become easy to handle!
Build Self Confidence During Each And Every Session
It feels GOOD to look in the mirror and love what you see. If every day you look in the mirror and see things you don't like, that negative energy carries into every area of your life.
But imagine if you looked in the mirror, and got a rush of excitement at how good you look. Imagine how that positive energy would fill your day - and how you would bring it to others too.
It could happen - and very quickly too. In fact, we see people feeling better and better about themselves every week with our Fitness Kickboxing Classes. You can accomplish this too! It's just a matter of showing up and following our fun classes.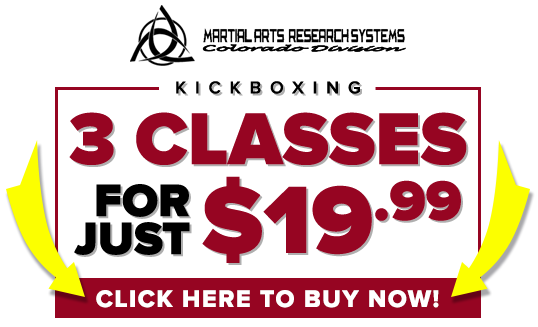 Try It Out Today!
Start looking forward to your workouts again with our Fitness Kickboxing Classes. For more information on this or any other programming at MARS in Grand Junction, simply fill out the form on the right side of your screen!
Our Kickboxing Training Center is located at:
2460 Patterson Rd. Suite 7
Grand Junction, Colorado