Learn a blend of martial arts disciplines MARS adult classes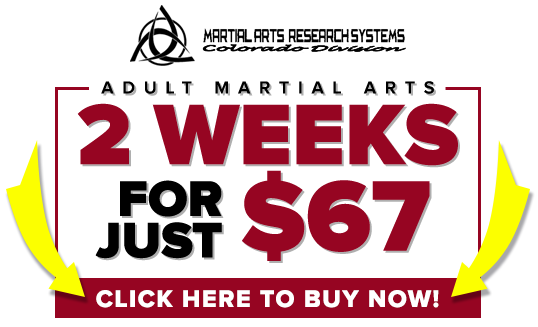 Improve your physical fitness while learning a number of martial arts disciplines from our highly skilled instructors with our Adult Martial Arts Classes at Martial Arts Research Systems of Colorado. From Muay Thai to Jiu Jitsu, you'll enjoy high-energy workouts that equip you with powerful self-defense skills.
After just a few sessions, you'll discover how to use every part of your body as a weapon - in any situation. If your strength is your upper-body, punching will become your new best friend. If your power comes from your lower body, watch as your kicking ability skyrockets.
And if you're good all around - you'll become even better. Fast.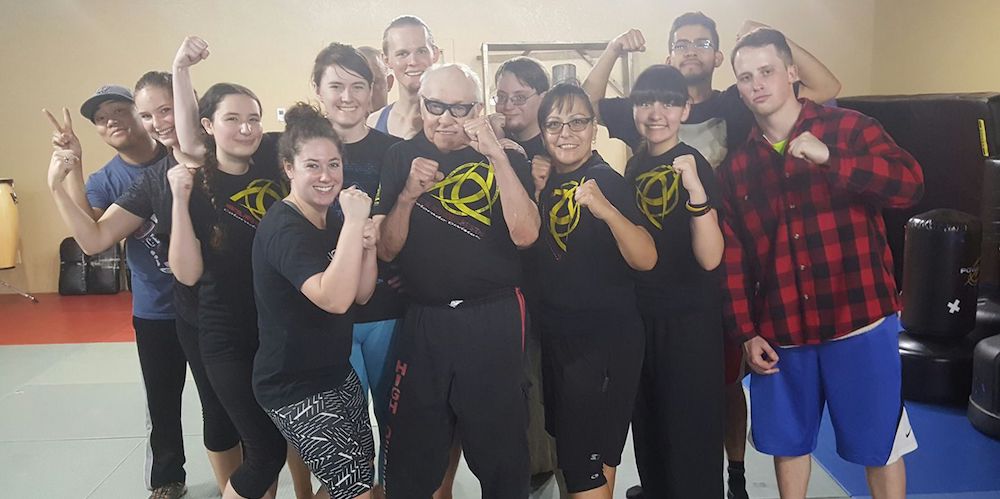 Our Adult Martial Arts Classes Include A Blend Of:
Muay Thai
Jeet Kune Do
Kali
Silat
Jiu Jitsu
Plus Get Improve Your Speed, Strength, And Stamina
With our Adult Martial Arts Classes, you'll start to notice something... Your movements will become faster... Your body will become leaner and more toned... Your arms, legs, and core will become stronger... And your endurance will become so sharp that you'll last for hours.
You'll notice it in your daily life too. Things that used to give you a sweat will be a piece of cake. And you'll have more energy than ever, all throughout the day.
Stay Prepared For Any Moment
One of the most powerful - and most feared - elements of Muay Thai is speed. No matter what your opponent may do - you'll have a flawless reaction.
Even in real world situations, you'll know exactly what to do - and do it - in the blink of an eye. In a fight, there's no time to think things out. You need to react immediately - and you'll be able to do just that.
Sound too good to be true? Try out our training for just 30 days and see if you're not already quicker than ever.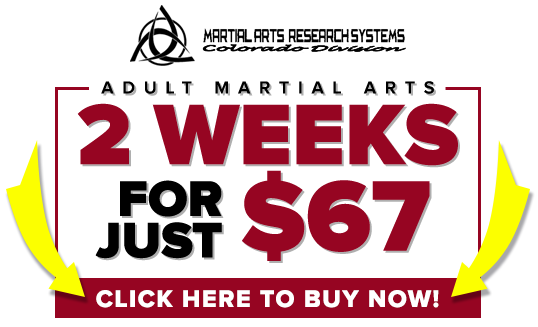 Join The MARS Team Today!
Give our Adult Martial Arts Classes a try and we guarantee you'll notice the improvements. For more information on these or any other classes at MARS in Grand Junction, simply fill out the form on the right side if your screen NOW!